Enhance Your Home's Curb Appeal with Roofing Upgrades and Design Trends
Introduction:
Your home's curb appeal plays a crucial role in making a positive first impression. One of the most impactful ways to enhance your home's exterior aesthetics is through roofing upgrades and following the latest design trends. In this blog post, we will explore different roofing upgrades and design trends that can elevate the look of your home and increase its overall curb appeal. From choosing the right materials to incorporating modern design elements, these enhancements can transform your home into a showstopper in your neighborhood.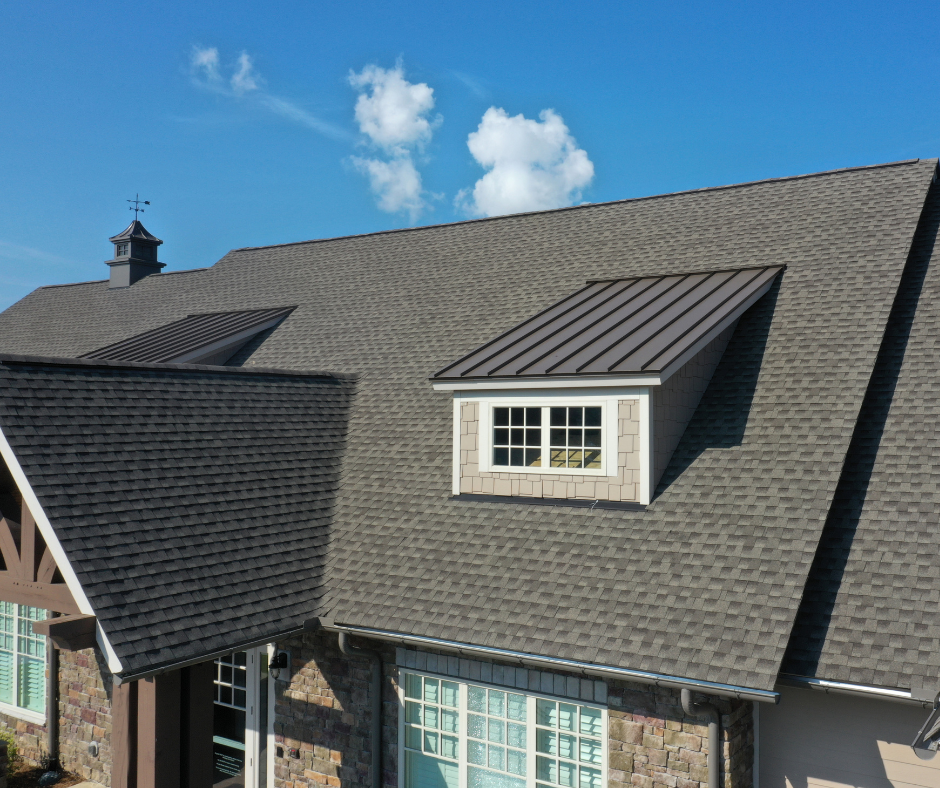 Upgraded Materials for Visual Appeal:
a. Architectural Shingles: Architectural shingles are a popular choice due to their dimensional look and durability. They mimic the appearance of traditional slate or cedar roofs but at a more affordable price point. Available in a variety of colors and textures, architectural shingles can add depth and visual interest to your roof.
b. Metal Roofing: Metal roofs have gained popularity for their modern and sleek aesthetic. They come in a range of styles, including standing seam, corrugated, and metal tiles. Metal roofs are not only visually appealing but also offer excellent longevity and energy efficiency.
c. Synthetic Roofing Materials: Synthetic roofing materials, such as synthetic slate or shake, provide the charm and elegance of natural materials while being more cost-effective and lightweight. They are durable, resistant to weather elements, and can enhance the curb appeal of any home.
Embracing Modern Design Elements:
a. Color Selection: Choose roofing materials and colors that complement your home's architectural style and exterior palette. Consider neutral shades for a timeless look or explore bolder hues to make a statement.
b. Mixed Materials: Incorporate mixed materials to add visual interest to your roof. For example, combining metal accents with asphalt shingles or integrating stone-coated metal tiles with traditional roofing materials can create a unique and eye-catching aesthetic.
c. Roof Accents: Enhance the visual appeal of your roof with architectural accents like dormers, gables, or cupolas. These elements not only add charm but also provide an opportunity to customize the design to match your personal style.
Benefits of Roofing Upgrades:
a. Increased Home Value: Upgrading your roof with visually appealing materials and design elements can significantly boost your home's value. A well-maintained and attractive roof is an attractive selling point for potential buyers.
b. Enhanced Energy Efficiency: Certain roofing materials, such as metal or reflective shingles, offer superior energy efficiency by reflecting sunlight and reducing heat absorption. This can lead to lower energy bills and increased comfort indoors.
c. Improved Durability and Longevity: Investing in high-quality roofing materials and upgrades ensures a longer lifespan for your roof. Upgraded materials often come with enhanced durability, impact resistance, and warranties, providing peace of mind for years to come.
d. Protection from Weather Elements: Modern roofing materials and design elements are engineered to withstand harsh weather conditions, such as high winds, heavy rain, or extreme temperatures. Upgrading your roof can offer enhanced protection against leaks, water damage, and other weather-related issues.
Conclusion:
By investing in roofing upgrades and following the latest design trends, you can significantly enhance your home's curb appeal. Upgraded materials, modern design elements, and the associated benefits of increased home value, energy efficiency, durability, and protection make roofing enhancements a worthwhile investment. Consult with a professional roofing contractor to explore your options and select the best upgrades that suit your home's architecture, your personal style, and the local climate. With a visually stunning and well-maintained roof, your home will stand out in the neighborhood and leave a lasting impression.